Our Pastor
Rev. Wesley W. Wilson, Jr. is a dynamic preacher and teacher of the Gospel of Jesus Christ. He was licensed to preach on June 3rd, 1984 by the late Rev. Richard Watkins at the First Calvary Baptist Church in New York City. Growing under the guidance of Pastor Watkins, he later joined him at the Mt.Neboh Baptist Church in New York City, in September of 1990. There he served briefly as an Associate Minister before being ordained on June 30, 1991.
Rev. Wilson was called to the People's Baptist Church in East Harlem, on June 11th, 1991, where he served as Pastor for almost 10 years. Under God's leadership and direction, he was blessed to successfully shepherd this flock of over 200 souls. While serving at People's Baptist Church, he developed a strong preaching, teaching and outreach ministry. The church sponsored various evangelical events throughout the community in an effort to bring the message of the church to the un-churched. They also developed and maintained a feeding ministry and collaborated with a Christian Men's Shelter for substance abusers. Under his direction, the church aired a half-hour radio broadcast on 1200 WWRL in New York City.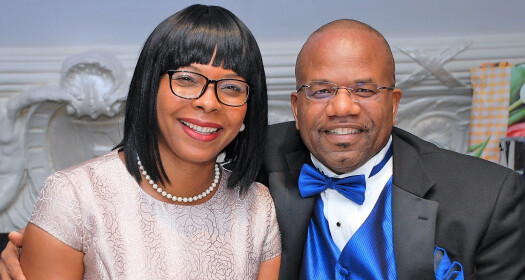 In September of 2006, Rev. Wilson was asked to preach at Second Canaan Baptist Church in New York City. The church requested that he begin teaching their Evening Bible Study classes and in May 2007, Rev. Wilson was called as the Interim Pastor. Almost one year later, by the determinate counsel of God and with the loving support of the Second Canaan fellowship, Rev. Wilson was called to pastor this vibrant and promising church. On September 21st, 2008, he was officially installed as the fifth pastor of Second Canaan Baptist Church.
In April of 2017, with God's leading and a leap of faith, Pastor Wilson negotiated and embarked on a $25 MM Joint Venture Project, that along with residential spaces, provided for a state of the art Worship Facility which now seats almost 800 people throughout. This newly completed construction includes administrative offices, a banquet hall/configurable multi-purpose meeting spaces and a restaurant-grade kitchen facility. As a result of this endeavor, all of Second Canaan's debts have been paid and we were blessed to purchase a wheel-chair accessible bus, a 15-passenger van and the establishment of an Endowment for continued Ministry support.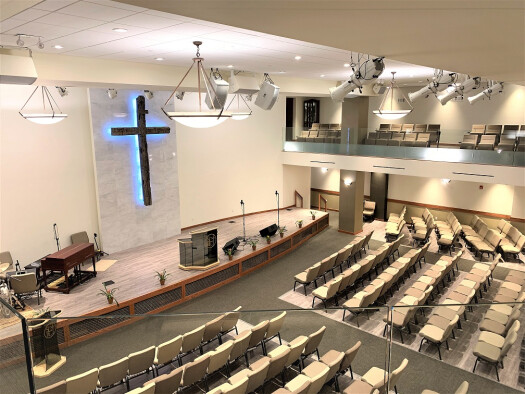 Outside of the ministry, Rev. Wilson holds a Bachelor of Science degree in Computer Science from The City College and has worked throughout his adult life as a Software Developer. Currently, he works as a Software Architect and Vice President of one of the largest Wealth Management & Asset Servicing Firms in the world. He is also a licensed Stockbroker and a Private Pilot.
The mercies of the Lord are equally evident in his family life. He is blessed to have at his side, a gracious and loving wife, Jada and five wonderful children.
Finally, Rev. Wesley Wilson Jr. is committed to preaching the uncompromising Gospel of Jesus Christ – with the hope that it will transform the lives of others as profoundly as it has his!