In the late 1940's, God planted a vision in the heart of John Polite Ladson, and on December 11, 1947, that vision came to fruition when the Second Canaan Missionary Baptist Church ("Second Canaan") was organized as an assembly of seven charter members under the leadership of the Rev. E. M. Moore, former pastor of the Canaan Baptist Church. In 1948, Rev. John P. Ladson was ordained and installed as the first Pastor of Second Canaan. Worship Services were initially held at Rev. Ladson's residence located at 536 W. 156th Street in New York City. The church's first officers were appointed and the storefront on 275 W. 117th Street was leased and became the church's new place of worship. As the Lord continued to enlarge His church, in October 1950, Second Canaan moved its home to 424 W. 125th Street and finally on February 5, 1956, Rev. Ladson led Second Canaan to 10 Lenox Avenue, which would become Second Canaan's place of Worship for over 60 years.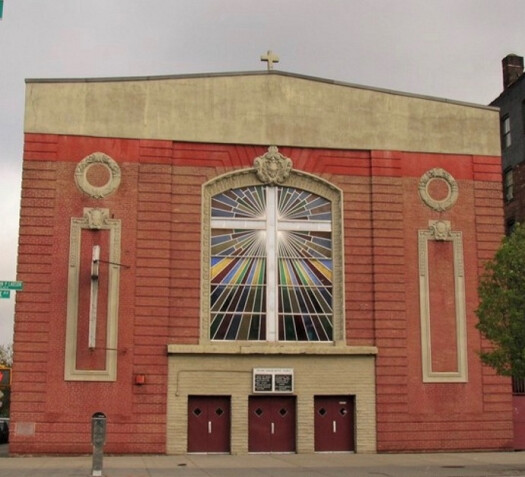 In December 1963, Rev. Ladson received an Honorary Doctorate of Divinity Degree and God further blessed him with a new companion, Ms. Sally Ann Brown. During his tenure, Rev. Dr. Ladson proclaimed Second Canaan to be "The Church for All People!" On August 6, 1983, God granted Rev. Dr. John P. Ladson rest from all his work but Second Canaan marched onward.
Following the leadership of our founding Pastor, God continually poured out His covering over His church and appointed us with shepherds, each of whom have contributed significantly to the spiritual growth and progress of Second Canaan Baptist Church:
Rev. Henry L. Smalls served as Second Canaan's second pastor from February 1985 - December 1992. He encouraged the development of spiritual gifts and ordained several deacons during his tenure.
Rev. Dr. Henry Pinckney Davis, III served as Second Canaan's third pastor from March 1994 to August 2000. During his pastorate, Second Canaan transitioned to "A Church Christ Centered, Bible Based, and Spirit Led" as he organized various ministries such as Men's Fellowship, Women's Prayer Ministry, and Scholarship Ministry along with a Prayer Room.
Rev. Derick Brennan served as Second Canaan's fourth pastor from March 2002 to June 2006. Under his leadership, Second Canaan became a "Church Committed to Seeking God through Worship, Evangelism, Discipleship and Community", the Feeding Ministry was established and the church's first website was created.po
In 2006, Second Canaan again sought the Lord for His choice of a pastor for this branch of Zion. God sent us Rev. Wesley W. Wilson Jr. to teach the Wednesday Night Prayer Meeting & Bible Study. The Assembly grew fond of Rev. Wilson's teaching and contagious passion for God and it was not long before Second Canaan accepted him as our Interim Pastor. In the midst of its search for a new leader, Second Canaan recognized that God had already answered their prayers in Rev. Wilson and called him to be the fifth pastor of Second Canaan in May 2008.
Pastor Wilson's joy and tremendous love for God, His word and His people has never wavered. Under Pastor Wilson's leadership, much progress has been made: 12 Deacons have been appointed and trained and 4 ordained; 3 Ministers have been licensed and 1 ordained. Focused Ministries have been reorganized for increased effectiveness; Community Evangelical Outreach have been promoted extensively. Technological improvements were made by adopting cloud technology and providing laptops for key operational personnel.
In April of 2017, with God's leading and a leap of faith, Pastor Wilson negotiated and embarked on a $25 MM Joint Venture Project, that along with residential spaces, provided for a state of the art Worship Facility which now seats almost 800 people throughout. This newly completed construction includes administrative offices, a banquet hall/configurable multi-purpose meeting spaces and a restaurant-grade kitchen facility. As a result of this endeavor, all of Second Canaan's debts have been paid and we were blessed to purchase a wheel-chair accessible bus, a 15-passenger van and the establishment of an Endowment for continued Ministry support.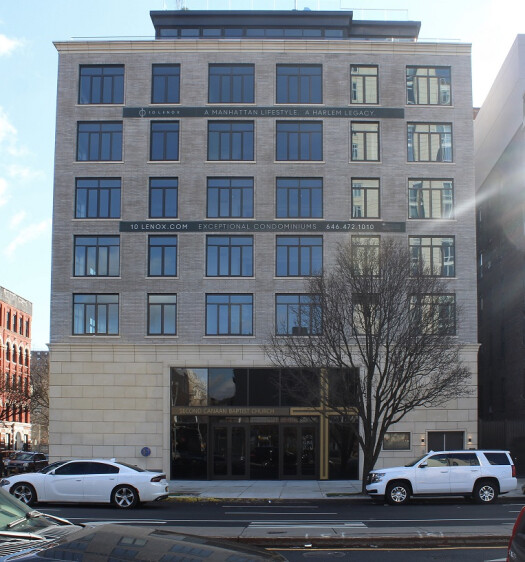 By the empowering presence of God, we remain committed to "Advancing the Kingdom of Jesus Christ".